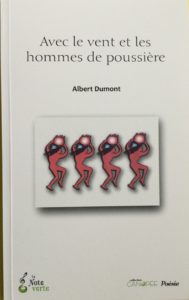 Many years ago, I wrote a book of poetry called 'With the Wind and Men of Dust'. The poems in the book were created to bring emotional comfort into the lives of people who connected with the messages of the poems. In this book of poetry I write about recovery from addictions, love, identity, culture, friendship, family etc. etc. It makes me very proud to have my works translated into the French language.

Price: $20 plus shipping
Place your order through PayPal by clicking "Add to Cart" below.