Well dear readers, we're on again for another peaceful march. Let us walk in unity, as friends and believers of faith who care deeply about the spiritual and physical health of water and of all else which is good and peaceful in our circles. On June 23rd we will walk in the glow and light of all things held sacred by human beings the world over. Together, in solidarity with members of the region's religious leaders and anyone else who wishes to join us, we will gather on Victoria Island (Booth Street entrance) at 10 a.m. on the morning of the 23rd. At precisely 11 a.m., Indigenous roots intertwined and locked as one with settler roots, shoulder to shoulder, we will march in prayer to the nation's Parliament Buildings. Together, we will show the world that Indigenous spirituality is real and is as rich with the blessings of Creator as are all the other faiths practised by the citizenry who make up the population of Canada.
Rabbi Bulka said, "An attack on one faith is an attack on all faiths." Let his words become the sacred chain, strong and unbreakable, which binds us as people of faith. Together, we must let it be known to the people of our communities that an attack on one faith's sacred site is an attack on all our sacred sites. We all deserve a holy place to feast our dead, to pray for our sick and wounded, and to re-assure those who have lost their way that to have faith can overcome all things destructive to one's emotional and spiritual health. Please promote this march far and wide!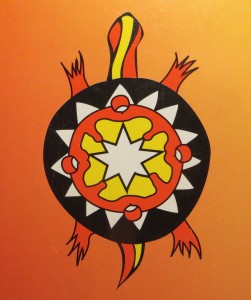 Keep the Circle Strong,
South Wind
Click here for event on FB. More details soon!