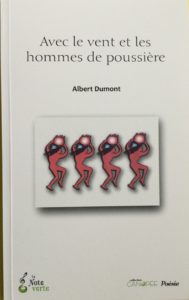 Souvent, la vie nous émerveille – telles que les surprises offertes par les collines du territoire Anishinabeg en cette saison automnale.
Chacune des feuilles offre leur bénédiction de beauté et de grandeur à chaque être qui le constate.
Nous observons un véritable festin, ces montagnes offrant leur coloris automnal, symbolisant le renouvellement spirituel ainsi que la guérison – qui permet de passer outre et d'oublier cette détresse qui nous afflige de temps à autre. Les couleurs de la terre sont un cadeau offert par Mère nature qui s'étire et s'endort tranquillement.
A vrai dire, comme êtres humains nous devrions toujours nous préparer à confronter et traiter les afflictions qui nous tombent dessus comme une pluie torrentielle. Nos être chers qui nous quittent. Les scènes de dépendances dont nous sommes témoins – l'intimidation, l'envie, la vengeance, la cruauté, sans les nommer toutes. Parfois, souvent, la paix d'esprit nous semble tellement éloignée qu'on pourrait la croire irréelle, comme un fil qui nous tient en vie, comme un rêve qui existe sur une autre planète.
Il y a plusieurs années, j'ai écrit un livre intitulé 'With the Wind and Men of Dust'. Les poèmes qui s'y trouvent ont été créés avec des messages qui touchent particulièrement certaines, voir plusieurs personnes. Rapidement, toutes les copies se sont envolées.
Un éditeur français à Maniwaki, QC, La Note verte, a trouver bon de publier l'ouvrage en français. 'Avec le vent et les hommes de poussière' a été présenté vendredi, le 1er octobre, au Chateau Logue à Maniwaki, près de Kitigan Zibi. J'en suis très reconnaissant à Madeleine Lefebvre, l'éditrice, ainsi qu'à Geneviève Calvé qui a fait un travail remarquable et excellent en traduisant ma poésie. 
Dans ce recueil de poésie je m'exprime sur la dépendance, l'amour, la culture, l'amitié, et j'en passe. Je suis très fier de voir mon ouvrage traduit en français. Vous pouvez vous le procurer sur mon site Web au http://albertdumont.com/books/avec-le-vent-et-les-hommes- de-poussiere/ ou directement chez l'éditeur au https://lanoteverte.ca/produit/avec-le-vent-et-les-hommes-de-poussiere/.
J'adore cette vieille expression : "Écrivez vos tristesses sur le sable, inscrivez vos bénédictions dans la pierre". Même si je vis avec une douleur chronique insupportable, je ne la condamne pas. Par la grâce de mes ancêtres je n'ai pas été tué ou plus grièvement blessé le 25 avril 1991. Si aujourd'hui je me trouvais en chaise roulante, paralysé des jambes ou pire, j'aurais raison de me plaindre. Lorsque j'ai eu mon accident, j'ai été béni de la protection de mes aînés spirituels. J'espère que vous parcourez la version française de mon livre.
En vous souhait tout ce qui est de meilleur,
South Wind (Albert Dumont)