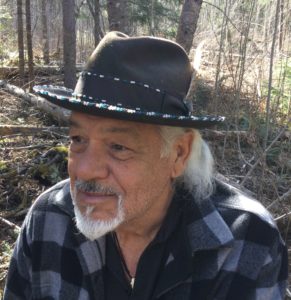 Big news! I have been selected (by unanimous decision) to be the City of Ottawa's next Poet Laureate. What a proud moment this is in my life!
The outgoing Poet Laureate (Deanna Young) said in our recent talk, that I will now become the 'ambassador for poetry' for the City of Ottawa. I take a quick glance at my life and think, I can do this! Poetry has always been a rich and tremendously healing medicine for me. It is an antidote for a broken heart, often coming in as a healer after heartache has shrunken normally big shoulders to a size where lifting the emotional pain weighing them down no longer seems possible. Poems can do what a doctor often cannot do! Poetry is joy! Poetry is that smile appearing on your face when you realize at the end of a tiring and stressful month that you still have an abundance of energy left in you to celebrate the fact you came out on top. Poetry will make you believe that deep, deep at the bottom of a coal mine, a sunrise awaits, to heal and nourish.
I will promote poetry. I will do it in Ottawa and at Kitigan Zibi (my home community where I was born). I will do all I can to turn young people on to it. I will tell young poets that poetry is fire, it is water, it is the rich earth under our bare feet, it is the playful wind under the shade of weeping willow trees, it is part of the culture of the People of Indigenous bloodline and all others who embrace poetry as one of the main arteries, bringing humanity to all our actions and deeds.
I intend to journal my time as Poet Laureate for Ottawa through the writing of poems. What I produce will be from the lens of a man in the winter of his time. Who I became after my recovery from severe alcohol addiction will be present in my writings. More often than not, the terrible chronic pain I live with too, will insist on having a say in what this Poet Laureate shares in his poems. The activism I've done, the racism I've been confronted with in my life will roll like a speeding 210 lbs. (my weight) copper-coloured bowling ball towards any ugliness I see in the 'Town That Fun Forgot'. I have little doubt that no other city in Canada ever had a Poet Laureate quite like me. I survived a 43 ft. fall from a gristmill roof. What other poet can say that! I might become known as the 'warrior poet' (some of my poems wear steel-toed moccasins), or the 'tall poet' (although I've shrunk almost 2" in recent years) or who knows, some folks might call me the 'crazy poet'. Whatever, I will promote poetry in this city with all the vigour and energy I can muster. If ever there's a run on pity pots, my advice, stay out of that line-up. Read a poem instead. Life is too short to spend it waiting for someone else to join you in an Ottawa drainage ditch wallowing in self-pity. I'm not the pity pot type and I think my poems prove it.
I want my friends in Quyon, Pontiac County, to know that I have always enjoyed the supportive words you sent my way in recent yers. The oldtimers of the 'Onion' (Quyon) I knew back in the day truly inspired my storytelling style and I'm so grateful. I'll do my best to make you proud.
Keep the Circle Strong,
South Wind