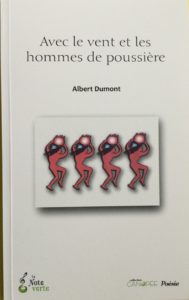 Life oftentimes brings spectacular wonders into our lives such as those offered by the hills of Algonquin territory at this time of the year. The leaves, each and every one of them, play their part in sending forth blessings of beauty and grandeur for the enjoyment of all human beings who look upon them. We feast our eyes on the mountains of colour, a gigantic symbol of spiritual reinvigoration and healing medicines capable of conquering episodes of emotional distress for those of us who find themselves in such a state as time goes by. The stunning colour of the land truly is a healing gift to us by the season of autumn.
The realty too is that we as human beings must always be on the ready, prepared to confront and deal with the ugliness life pours down on us like torrential rain, every so often. The passing away of loved ones, the addiction issues we see around us, the bullying, the envy, the vendettas, the cruelty, the list goes on and on. Sometimes it seems that peace of mind and peace of spirit, is so far away from our grasp that it might as well be floating like a lifeline on a turbulent sea somewhere on a distant planet.
Many years ago, I wrote a book of poetry called 'With the Wind and Men of Dust'. The poems in the book were created to bring emotional comfort into the lives of people who connected with the messages of the poems. The book sold out long ago.
A French publisher, La Note verte from Maniwaki, QC has seen it fit to republish 'With the Wind and Men of Dust' and make it available to their French speaking readers. 'Avec le vent et les hommes de poussière' was launched Friday, October 1st at the Chateau Logue in Maniwaki near Kitigan Zibi. I am grateful to Madeleine Lefebvre, the publisher and her team with a special acknowledgement to Geneviève Calvé who did such an excellent job in her translation of my poems.
In this book of poetry I write about recovery from addictions, love, identity, culture, friendship, family etc. etc. It makes me very proud to have my works translated into the French language. You can purchase a book through my website (http://albertdumont.com/books/avec-le-vent-et-les-hommes- de-poussiere/) or directly from the publisher (https://lanoteverte.ca/produit/avec-le-vent-et-les-hommes-de-poussiere/).
I love the old saying "Write your sorrows in sand and your blessings in stone". Though I live with chronic pain which is at times almost unbearable, I do not condemn it. It is by the grace of my ancestors that I was not killed or more severely injured on April 25, 1991. If I was in a wheelchair now, paralyzed from the waist down (or worse), then I would have reason to complain. I was blessed to have the protection of my spirit helpers on the day of my accident. I hope you will check out the French version of my book.
Keep the Circle Strong,
South Wind (Albert Dumont)