Sacredness is present everywhere! The birds singing their welcoming songs for the early morning sun and the dew-covered berries of early summer know it. All things in the fertile fields of our grand valleys and stirring on the rocky landscape of distant hills confirm it simply by being alive. Only human beings are confused as to what sacredness really is!
On May 15, 2015 I met with Jeff Westeinde at the Chaudière Falls. Our purpose there was to have a conversation about the future of a site, precious and sacred to many people, particularly so to the Algonquin on whose territory the Falls are located. Mr. Westeinde and I sat on a huge ancient timber, probably that of a pine, sprouted to life many hundreds of years ago when the spirit of the land was at peace. Near where we sat, a small patch of wild strawberry blossoms danced in the breeze.
The soil around the Falls is in a state of sickness because of pollution. Chemical pollutants, battery acid, and the devil knows what else have made it so. Mr. Westeinde spoke about the cost his company, Windmill Development Group, would incur 'cleaning it up'. The land though, over a period of time, has the ability to do that on its own. The appearance of blossoms there a few weeks ago is proof of this. Mr. Westeinde's plan is to get rid of things which pollute the earth at this sacred site, and after this is done, he would erect 12-storey-high condos on a purified space. To me it is like getting rid of one form of ugliness and replacing it with another. The only difference is that what will stand there after the land is free of poisons will not be so easy to get rid of. The condos I'm afraid, if indeed they are built, will be there for as long as the grass grows! What rests on sacred land should have something to do with spirituality, yes or no! Who will be living in the condos after they become ready for occupancy? Will the homeowners at the Chaudière Falls possess any spiritual beliefs at all? Will some of the site's residents be people who harbour hatred towards and have total disrespect for the First Peoples? We have no idea!
The Chaudière Falls should be and can be a place where people can go to cleanse their souls through the power of ceremony and prayer. We live in a world where technology is slowly robbing us of our humanity. People need a healing place to feel refreshed and invigorated again, like birds after flying swiftly through heavy rain.
The sins and mistakes of men are many! The sacred sites where we can go to find peace and healing are far too few. Who would dare go to the birthplace of Christ in Bethlehem and propose the building of 12-storey high-rises a few meters away? Out of respect for Christian spirituality, no one would! Christ was born 2000 years ago, Christians need His presence in their lives. They would defend to the death anyone who would set out to kill their beliefs. The Falls – when did they originate? Who puts their life on the line to save them? I say to my descendants, never forget that I stood against the development proposed at our sacred site. Many more feel as I do. Put your objection in writing so that the next generations will know what you did.
I hear if often that this territory is unceded, never surrendered land. Someone needs to tell me: When did we surrender the most sacred site of our homeland? Giving the green light to development to me is like agreeing to something which will assure (allow me the privilege to a play of words) 'short-term gain for long-term pain.'
In one form or another, we leave a legacy – a good, a bad or an ugly one. What will yours be?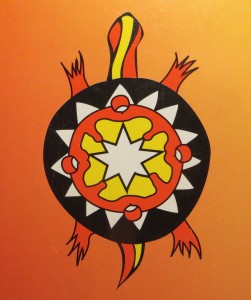 All my relations,
Albert Dumont, South Wind