A prayer I wrote years ago has the words "And I am grateful, Good Spirit, for the ability you have given human beings which allows us to express words of support and comfort to one another in times of troubles and in times of anguish."
To all my friends and acquaintances who took time from their busy day to contact me and offer words of sympathy to me and family while we mourn the death of our sister, I say a heartfelt "Kichi Migwech" (greatest expression of gratitude).
On the day Pauline died, I went to my cabin. Her spirit name "Little Bird" was revealed to me as I reflected on my memories of her. My mind, heart and soul travelled back in time to the earliest memory of Pauline and moved forward from there until at last I reached in my recollections the visit I had with her the week before she passed away. Some of my reflections were of times when my actions were less than noble and for these slights I offered her my sincere and most heartfelt regret for any pain caused to her because of what I had done. I recalled in my memories, too, her acts of kindness and generosity for me when as a teenager, I was lost, having been overcome by the cruelty of a dysfunctional society. And I thanked her for extending her hand to me at such times, pulling me away from thoughts of self-destruction.
Pauline was a woman who insisted on keeping things "simple". The life of a bird is not complicated. The bird has a routine. Its actions are not directed by "instinct" as science would have you believe. All of a bird's actions are directed by spirit. For them, it has always been as such and thus it will remain until birds no longer exist.
Pauline came to me at the cabin in the form of a little bird. She was telling me, "Here in the world of spirit I am known by the name "Little Bird"."
Thank you, all of you, I am truly comforted by your words. See you soon.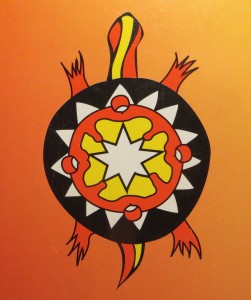 Keep the Circle Strong,
South Wind.