He is a burly, desperate man, the product of settler stock who self-identifies as having both Algonquin and Mohawk blood, yet offers no proof that this is true. No Indigenous community recognizes him as a friend or ally. No Indigenous nation cares to count him among their membership. If he has support at all, it is with people of the settler community, united in their hatred of the Algonquins of this vast, beautiful territory.
Jason Arbour has approached me in a threatening manner twice in recent years. He did so on Parliament Hill (2014), when he found me among the people, who, like me, had gone there to honour the Omushkegowuk Walkers who had walked 1,600 km in freezing winter temperatures (all the way from Attawapiskat) to bring word of the plight of their people to Canada's politicians. Arbour wasn't on the Hill that day to stand in solidarity with young Anishinabe activists. As always, he was there with his own agenda in tow. He angrily confronted me below the Peace Tower for my decision to not allow his wild rantings about Ottawa "being Mohawk territory" on my website. I told him to his face what I thought of his nonsense and he walked away after he noticed our exchange was attracting the attention of folks around us.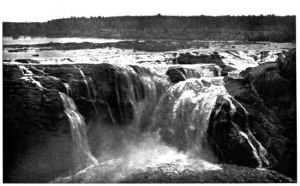 Two years later on Victoria Island, Arbour was once again making a nuisance of himself with his outrageous claims at a "Decolonial picnic." This time (after forcing the microphone from a speaker's hand), he began shouting into it that "Victoria Island is Mohawk territory". He took great offence when I objected and began moving towards me (we were standing approximately 30 ft. apart) taking wide, furious steps, screaming over and over again as he did so, "you're a liar, you're a liar". He looked to me like he had become completely unhinged. His eyes were wild and menacing. I thought for sure he was going to assault me as soon as he got close enough to me, and I prepared myself to deal with his blows. Thankfully, he veered away from me when he was about 10 ft. away and left our otherwise peaceful gathering without creating more havoc. I believe it is only a matter of time before Jason Arbour totally loses his grip on reality and, out of control, will attempt to beat up on me.
Arbour does not claim Algonquin blood to stand in support of First Nations causes like most other people do. He does so maliciously, to create confusion, discontent and rage and, I believe, even violence. Jason Arbour would drive the Algonquin Anishinabe away, not only from the heart of their homeland (Ottawa) but also from the most sacred of our holy places (Akikodjiwan). His mission appears to be to gather enough support among the settler community so that the Algonquins will be run out of a territory they have been living in since time immemorial.
After their defeat of General Custer at the Little Big Horn, the Lakota Sioux fled to Saskatchewan and set up housekeeping on Assiniboine lands. Eventually, most of the Sioux returned to their traditional lands around the Black Hills of South Dakota. Some of the Sioux, however, remained in Canada. Even though they have been living in Saskatchewan since the 1800's, the Canadian Sioux have never attempted to claim Assiniboine land as their 'traditional lands' nor have they attempted to take over the sacred sites of their hosting nation. (The Sioux respect the Assiniboine too much to hurt them this way.) Let us keep in mind that it is NOT the Mohawk people who are claiming Ottawa as Mohawk territory. It is a man of European descent who is doing so. Arbour says he has proof that Ottawa is Mohawk territory. Let him produce it. He has failed in the courts. Only people who wish for and hope for the destruction of the Algonquin believe in him.
Let us be clear, like the sky on a bright summer night far from the city: anyone who defends Arbour or gives him a platform to spew his insanity is an enemy for the cause of Akikodjiwan. A grey area does not exist here. If you stand in defence of Akikodjiwan, then you are obliged to condemn Arbour and others like him who work to drive the Algonquin out.
The spirit of this sacred place of waterfalls and rapids knows well the circle of the Anishinabe. It sings in harmony with our songs. It vibrates within that sacred energy moving forth from our drums and rattles.
Unlike the 'ancestors' Jason Arbour speaks about whose oral traditions apparently began in the 1870's, my Anishinabe oral traditions began many, many thousands of years ago. They tell of our sacred place where the Anishinabe have worshipped since Creator gave it to them after the ice of the Long Winter melted away.
Jason Arbour will never be able to prove that a Mohawk reserve ever existed in Hull, Quebec, because of the fact that there never was one. But even if there had been a Mohawk reserve in the region in the 1870's it would not give the Mohawks the right today to call our Anishinabe homeland their 'traditional territory'. Creator gave us these lands unto which to build our lodges so we would have a place to raise our families and we are grateful. The Algonquin Anishinabe will defend title to our territory to the very end.
Jason Arbour, a troubled but determined man of settler stock, has seemingly dedicated his life to destroying the Algonquin Anishinabe. He would be well advised to invest his time and energy elsewhere, for we will never allow him victory.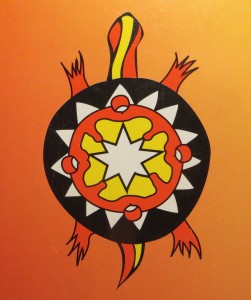 Keep the Circle Strong,
South Wind