The circus has come to town! An experience not known for a hundred years with a "rock concert" feel to it, according to an organizer interviewed by CBC this Friday morning (October 6th). Lights, glitz, glamour, press the button and let the sideshow begin. For anyone hoping to see clowns at this circus, you won't be disappointed. It's all pretty sad.
As an Algonquin, I am greatly troubled by the spectacle taking place now at Akikodjiwan. The people who planned this outrage dare to tell us that what is occurring now at our ancient sacred space is in complete respect of Indigenous spirituality. I, for one, am truly sickened by what is taking place. I ask that all people who go to the dam at Chaudière Falls ask themselves why should such a profoundly beautiful and spiritual place like Akikodjiwan be turned over to a developer? And with that, be forever lost as greenspace, as a park and as a sacred site for the benefit of the generations now and tomorrow.
How foolish and spiritually lost we will prove ourselves to be as a society if we do not defend Akikodjiwan. Let's use the freak show taking place at Chaudière Falls to our advantage. A golden opportunity to educate the public has landed at our feet.
The faith leaders and the citizens of this region who understand the power of spirituality should visit the falls now with an open mind, a pulsing spirit and a heart ready for Creator's touch. Let all who go there feel the energy and might of Akikodjiwan. Let the sacred waters of Creator's gift reach into their souls. Let the whispers emerging from the rapids urge them onward to join the fight to save Akikodjiwan. At this desperate time of chaos and wanton hopelessness, our world needs this sacred site.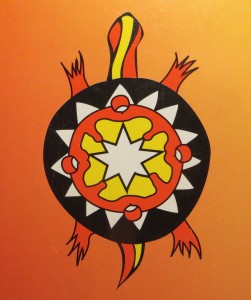 Keep the Circle Strong,
South Wind
Please sign House of Commons e-petition #1153. Tell the Government of Canada to stop any proposed development at Akikodjiwan.