Hate monger Michael Coren dished out another hate promoting column for the Ottawa Sun newspaper on Friday October 25. I am sure Ol' Lucifer is real proud of Ezra Levant's little lapdog for doing so. Coren, being a Christian convert, believes in the existence of the devil. This doesn't deter him in the least, however, from writing hate-promoting trash. He extends his greedy little hand after putting the boots, through an editorial, to the First Nations Peoples, "Gimme my cheque," he says to Ezra. The dollars are his alone for now, but after Coren's hard, cold heart stops ticking, Satan will collect his due. Beware Coren, you won't wiggle free before God when your life is reviewed. Cash means everything to people like Coren. Jesus had better not get between Coren and his ilk and their money lest he wants to experience another crucification.
In his latest tirade about the Elsipogtog Anti-fracking protest, 'Let's end the politically correct fantasy', Coren states, "I am so sick and tired of First Nations activists' self-pity, the saccharine sentimentality, and their sheer inability to be grateful for the great country Canada is."
Man, in my 63 years of life I have never, and I mean, ever, met a First Nations person, activist or not, who wallowed in "self-pity" because of the many injustices heaped on him/her by Canada. That we do is a myth created by mean-spirited Canadians who see First Nations, children included, as vermin who interfere with the economic progress of this country.
Ezra Levant wrote a couple of months ago that "Indians" could learn something from the Jewish people who have struggled and been persecuted against and still have found success through their determination to get ahead. The thing is this though: Jews were first elected to political office in Upper Canada in 1837, whereas the First Nations were only given the "right" to vote in 1960. Things would be a lot different for First Nations today, if we had been part of the decision-making body in the Parliaments of this country since 1837.
I want Michael Coren to know that I am sick and tired of something, too. I become sick to the point of almost vomiting, when people like Coren tell me, a First Nations citizen, that I should be grateful to Canada. Grateful for what? Do you expect First Nations Peoples to be "grateful" that thousands upon thousands of Aboriginal children died of abuse and neglect in those horrible places called "Residential Schools"? All manner of abuses took place there. Perverts and mean-spirited people were kept on staff to prey on defenceless children, living far from their families and loved ones. Broken treaties and the theft of our lands and resources, we can get over those things, but the deaths and cruel abuses of our children? I will not get over it, not in a million years. Does Coren as a Christian, believe that Christ blessed the abuses which occurred at the Residential Schools? Is he not ashamed as a Christian? And be motivated by what Christians did to children and contribute how he can in the way of reconciliation. The type of people who nailed Christ to the cross were of the same type who allowed children, sick from disease, to die alone and afraid in their sick beds at Residential Schools. Let there be no mistake about it.
People like Michael Coren forget that the First Nations People have been abused and oppressed in Canada for over 150 years. Our recovery will not occur overnight. It will be a slow process. It may take a few generations before we are healthy again and living as God wished us to. But we need friends and allies to help us. If only those people who really understand the teachings of Jesus would come forward and denounce the frauds among them like Michael Coren. If they did, it would be a sign that the bible truly is capable of saving souls.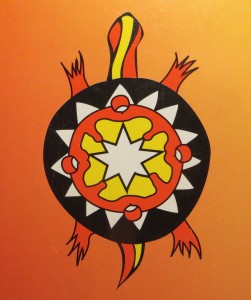 Keep the Circle Strong,
Albert "South Wind" Dumont.