When innocent children are murdered, the spirit of Turtle Island mourns. Because children are sacred. And when they die, all else which is sacred, the season, the forests and all within it, the rivers and lakes, the mountains, all weep, mourning the loss of human beings who only had feelings of love and gratitude for all life around them. The Peoples of our homelands must stand spiritually beside the families whose youngsters were so grotesquely removed from their embrace in Newtown, Connecticut, USA. It hurts. Where do the parents who lost children in Newtown find the strength to push away any thoughts they have of what might have been on their children's minds, in the final moments of life.
We must try, as difficult as it might be, to put ourselves into the mind space of a parent who lost a child in Newtown, to get a minuscule idea of what these tortured people are going through, and then we must pray.
Prayer is powerful. If these parents have any hope of healing, it will be the prayers of the good people around the world who will assist in bringing it to them. If you can, kindle a fire, offer tobacco and berries, sit in your circle and pray. Trust that what you do will help in a great way, because it most certainly will.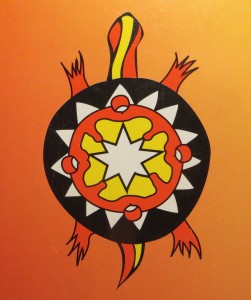 Keep the Circle Strong,
Albert "South Wind" Dumont
Copyright Albert Dumont. All rights reserved. Nothing may be copied without the written permission of the author.