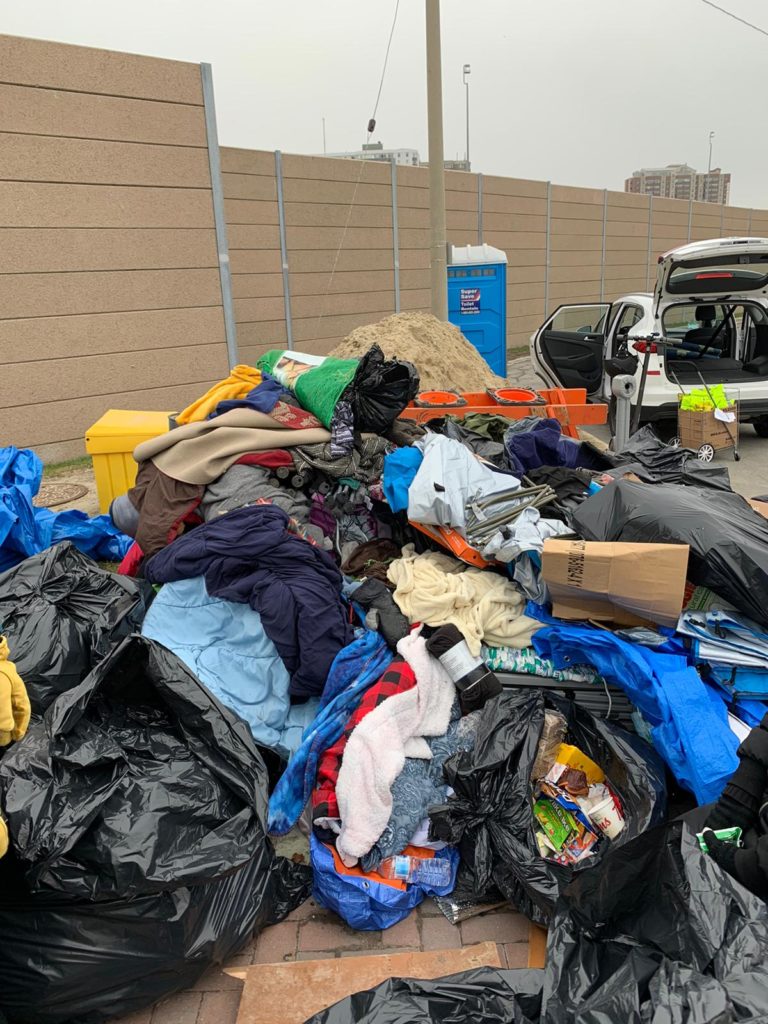 Here are two letters, one from Kyrstin Dumont and myself, the other one from Pikwakanagan Chief Wendy Jocko:
Dear Chief Sloly, Mayor Jim Watson, City Manager Kanellakos, OC Transpo General Manager John Manconi, and Councillor Diane Deans,
We write to make you aware that we strongly condemn the actions taken by the Ottawa Police Service on Saturday at 3:30 am against a group of peaceful Indigenous, Black, and allied protesters. A promise had been made to the protesters that a meeting would occur (10 am) with the City politicians and other individuals who, if things went as hoped for (by all involved), could have persuaded the protesters to remove themselves from their camp. Instead of a meeting, a betrayal took place. No dialogue, just arrests by a massive group of police, assisted by OC Transpo and City employees and vehicles.
What is extremely disheartening to us is the fact that sacred objects at the protest camp were seized by City employees and the police. Only some of these items were returned. Those that were returned were piled outside of 29 Hurdman, mixed in with garbage and filth, and volunteers had to sift through everything for two hours during a snowstorm to recover them. These items included a sacred grandfather drum, medicines and hand drum.
Why did you not bring in an elder/spiritual advisor or knowledge keeper to receive the sacred items when the officers discovered them at the site? Why did the police liaisons appear to have no knowledge of Indigenous people or culture or protest? The items could then have been respectfully cared for by an Elder until the objects could be returned safe and sound to the person entrusted to protect them at the protest camp. Our sacred items are held in the highest respect possible by our People. No one has a right to touch them unless permission to do so has been granted by the person from whose sacred bundle the items came from. Even in a maximum security prison, guards have no right to put their hands on the spiritual medicines such as sweetgrass and cedar kept in the cell of an offender for the sake of healing. These sacred items are removed from the cell of an Indigenous inmate by Elders on contract with Correctional Services Canada before a search occurs. Your police officers have once again crossed a line. Forgiveness for doing so will not come easy.
We want to know if you have at the Police Service, a person knowledgeable with our Indigenous spiritual beliefs. An Indigenous spiritual advisor should have been consulted before the camp was attacked. Why did this not occur?
Signed:
Albert Dumont
Kyrstin Dumont