This visit (March 30) with Marlene, likely the last one I will have with her at the Brockville Mental Health Centre, was the best of all the numerous and wonderful times I've spent with her. There is so much to reflect on.
Trust is necessary in any relationship where healing is expected to occur. She and I have both discovered new definitions of what life is through our shared circles and counsels. Trust was ever-present. Marlene has taught me much about what it is to be a human being. I am so very fortunate to have been privileged to make her acquaintance.
Marlene experienced an ECT (electroconvulsive therapy) session earlier in the morning on this last visit and said she felt her senses were 'foggy' because of it. I noticed, though, that she had an immediate explosion of energy when she saw the rabbit stew and wild blueberry pie I brought for her, not to mention a large cup of hot coffee and a fresh baked lemon poppy seed muffin. Marlene was hungry. The feasting foods didn't have a chance!
As was a custom of ours, Marlene, me and the chaplain (who works at the Brockville Mental Health Centre), sat in circle and prayed as one for Marlene and for others, too, of the Indigenous communities who suffer/suffered as she does. Jokes and stories were told and much laughter ensued. I watched Marlene gleefully eat the foods of her feast. I saw again the profound gentleness in her eyes as I had seen in them over a year ago. I will miss her terribly.
I want to thank the staff members who treated Marlene with compassion and professionalism while she was in Brockville. God bless them for their integrity and for the dedication they have for their chosen profession. Helping the unfortunate mentally ill citizens around them to heal truly gives purpose to their lives. The chaplain deserves special mention as I believe she went above and beyond what was expected of her while interacting with Marlene. I'm sure Marlene will never forget the chaplain for the kindness and respect she showed her. Kim Pate of the Canadian Association of Elizabeth Fry Societies (CAEFS) and her colleague Bryonie Baxter also lifted up Marlene's spirits on many occasions. Thank you both!
Marlene Carter ("Stone Mountain Woman") is from the West (Onion Lake Cree Nation, Saskatchewan). The medicines of her territory, found in the songs of birds unique to the West and even in the winds and rainwater of her homeland call out to her to enter into them to surround herself with their healing energies. Let her return to her ancestral home to be among them once more.
Marlene will be heading for Saskatchewan at some time between now and April 14th. I wish her all the best after she arrives back to her home province. Her return to Saskatchewan was something I have been advocating for her for several months now. I would rather not have lead protests denouncing Marlene's treatment in Brockville, but could see no other options. Marlene's return to Saskatchewan was central to why the protests took place. Anyone who says different is a liar. Anyone who believes what liars have said to make it appear that I was acting against Marlene's best interest are allowing themselves to be fooled.
I have been a human rights activist in Ontario since 1993. When I see human rights abuses occurring before my very eyes, I act. The weeks on end Marlene spent in seclusion were brutal and unacceptable. Something had to be done! My heart motivates my actions. After all, I am a human being.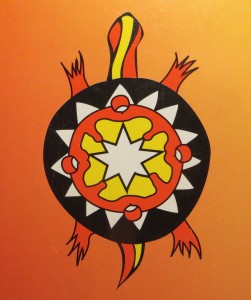 Keep the Circle Strong,
South Wind.