If a dark day arrived when we found love was no longer 'real', would we then have to accept that we no longer existed as human beings? The world of the human beings must be a loving one, if not, it is only a place where the two-legged live without trust, without peace and without tears of gratitude for the great beauty Creator has placed before us.
I feel so strongly about "love" that I would sacrifice much, my life even, if doing so kept love in its purest definitions, alive and strong in my family circle.
On November 22 I will be speaking on love and what it means to me in Arnprior. The Canadian Peace Initiative of Arnprior & Area is hosting "How to Engage Love as a Political Value" from 8:30am – 4:30pm on Saturday 22 November at 46 Elgin Street East, Arnprior. There will be presentations interwoven with time for meditation and discussion. The other presenters are Dada Dayashiilananda and Maria Le-clerc-McAdam.
Please see the poster, below, for more details. Click here for the schedule.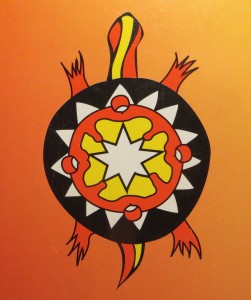 Keep the Circle Strong,
South Wind.